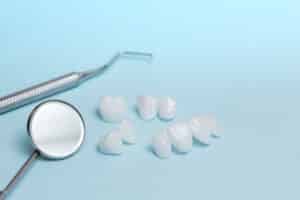 Severe tooth decay, failing large fillings, cracks, and extreme wear are all indications for dental crowns. When the structural integrity of a tooth can not be restored with a filling, Dr. Kisner will recommend a crown.
Our office utilizes CEREC technology.  CEREC is an advanced dental computer software technology that fabricates all-porcelain, tooth-colored crowns in just one dental visit.  Dr. Kisner will design your metal-free crown using 3D imaging software and then mill the crown from a solid block of pressed porcelain in the office.  Your crown will then be custom-stained and glazed to match your neighboring teeth.  The crown is then placed into a ceramic oven to harden the porcelain before it is bonded to your tooth.  Dr. Kisner believes that when properly placed, these beautiful, strong crowns can properly restore your teeth back to natural form and function.
If you need a crown on a front tooth, where aesthetics are important, or a back tooth that experiences very heavy chewing forces, Dr. Kisner may recommend a crown fabricated by a dental laboratory.  She will discuss with you the best material options for your teeth.
When crowns are fabricated by a dental laboratory, you will need two dental appointments.  First, Dr. Kisner will prepare your tooth, take impressions, and place a temporary crown while the lab fabricates your permanent crown.  At your second appointment, Dr. Kisner will place your final restoration.